The role took him to Peru and Denmark – but while he loved experiencing different ways of life, he realised he wanted a change.
He says: "I had a nice life and everything was comfortable – but I knew it would be the same for another 20 years.
"I decided to do the MBA because being an architect, but having almost all my work experience as a cost controller, was not the most suitable profile to move forward. I knew I was lacking hard, managerial skills."
Javier says when he started his Full-time MBA, he didn't know if he wanted to continue working in his sector – but he did know that he wanted a change, and that Vlerick could help him completely refocus his career.
He describes his Full-time MBA as "a powerful experience". He says: "The whole MBA was a great opportunity to take a step back and figure out what are the things you like and the things you don't. Normally you don't have the time to do this, nor the perspective.
"I found it enriching to meet people from different businesses and completely different profiles to me. It gave me a bit more perspective, because up until this time, I had been surrounded by engineers and architects."
Javier says he enjoyed taking part in team challenges and exercises – and that he learned the approaches needed to lead and work with colleagues across the whole organisation. He says: "When you only work with people with the same technical background as yourself, you don't realise how important soft skills like presentation, listening and being able to negotiate are. Now they're skills I use almost daily."
He also came to see that he still loved construction. He says: "I realised the experience I already had was valuable and that I didn't dislike the construction world – I just wanted a change."
With his renewed passion for the sector, Javier then found a new role in it – a whole month before his MBA finished.
He says: "I got hired one month before graduating. With my MBA, I've been able to shift to contracts management. It's a very different profile to what I was doing before. It's also allowed me to keep working in the international environment – and I have moved to Riga."
Javier is now playing a key role in delivering a brand new central railway station for Latvia – a project which is part of a huge EU-funded project to build improved rail access from Poland to Estonia.
He says: "I'm the person dealing with contractual discussions and all the change orders to the contract – and substantiation of what the contract is supposed to do. It's a cross-departmental role and I have contact with all the departments involved – from construction teams to HR.
"The knowledge and the overview that I got of how a company works in an MBA helps me to understand what I didn't understand before. Then there are the soft skills too. I have definitely gained presentation skills and the way I speak in front of people has improved.
"The most important thing for me is the way of thinking and approaching challenges that the MBA gives you. You learn to approach each topic in an analytical and exhaustive way, splitting the topic into parts and tackling them one by one.
"In my role now, I'm dealing with variations and I'm often dealing with topics I don't understand very well – things that are impossible to fully understand unless you are the owner of that area. So I use this approach every day – breaking the problem into smaller pieces so that I can do something with it."
Design of Riga Central Station is close to completion, and Javier will work on the project until its planned completion in 2025. Then, he says, he'll be jetting off to the next big project, somewhere exciting in the world.
He says: "Without the MBA this would not be achievable. I don't know exactly what my role will be in the future, but I know I have the foundations to be able to take on broader roles and bigger challenges."
Javier Garcia took the leap from architect to contracts management. He graduated in 2020.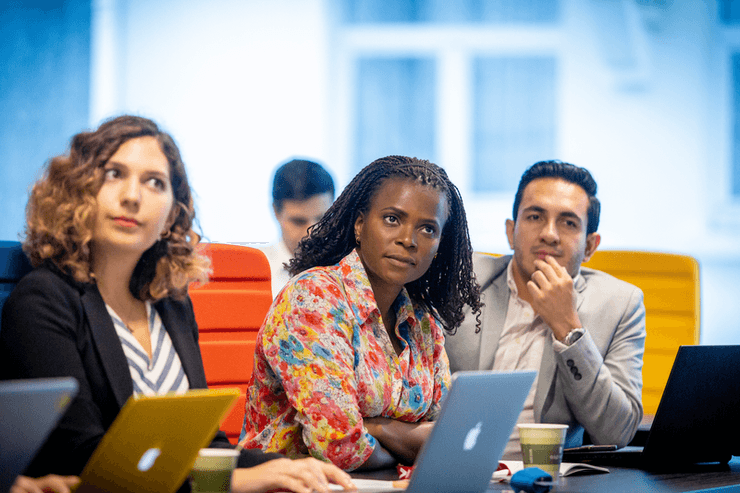 Full-time MBA
Our triple-accredited, 10-month, full-time MBA will change your life and accelerate your career path. Your journey will be hands-on and impactful – living and learning the skills, approaches and connections to become the agile leader top organisations need.