Digital ethics is the branch of ethics concerning the set of rules and moral guidelines that govern interpersonal behaviour between individuals and/or companies that is mediated by computer technology, either inside a company or, more broadly, in markets and society.
Over and above what is admissible from a legal perspective and what conforms to privacy regulations, digital ethics asks whether certain actions are the right thing to do. This encompasses actions such as collecting, connecting, or selling particular data sets, treating different groups of individuals differently due to vulnerabilities linked to their sociodemographic characteristics or other factors, or leading people to engage in addictive or otherwise unwise behaviours in the digital environment via technological nudges of various kinds by exploiting human weaknesses and biases.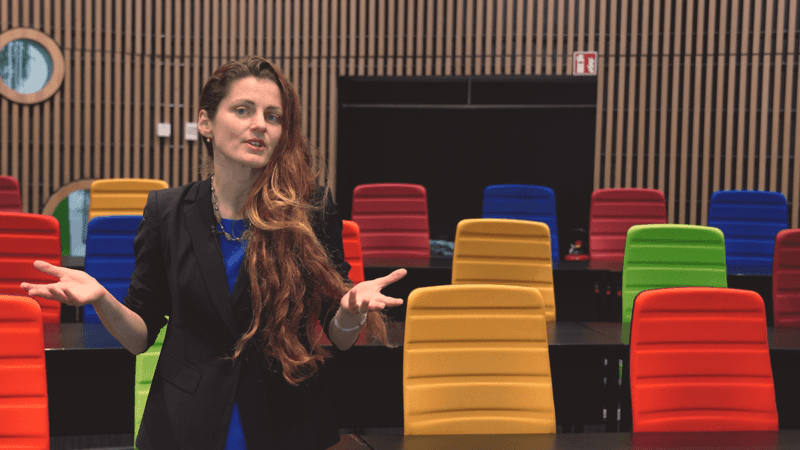 What is digital ethics?
In this 'What is' video, Professor Andreea Gorbatai talks about the importance of building in ethical considerations throughout the process of technology product design.
But how do we know what the right thing is? The philosophical answer points to the code of conduct governing your particular culture, industry, or belief group. Doctors, lawyers, and religious communities have sets of tenets that dictate behaviours that are acceptable and unacceptable and prescribe various types of punishments for deviating from these codes. However, such codes do not always exist in our professional lives. And when it comes to technology, these codes are often out of date.
A few years ago, during my PhD programme, Professor Clayton Christensen at Harvard Business School taught me this. When you're considering if you're doing the right thing, ask yourself, how you would feel if your project was showcased on the first page of The New York Times? How proud would you be to talk about it with your mother, or even more pointedly, if your children wanted to know about what do you do at work?
I am firmly convinced that most individuals and most companies do not set out to engage in deliberate unethical behaviours or outcomes. Rather, what we often see is that when it comes to ethics, there are various processes at work that contribute to unethical behaviours. Some of these processes are general processes, such as a slippery slope or pushing for results without considering the means to get to them.
Others are specific to the digital context, such as prioritising the development or implementation of a new technology without concerns for how it could be misused, using biased data without understanding how it was generated, or aiming for a solution that performs well enough, good enough, except for a few outliers that, upon closer examination of the data, turn out to belong to a disadvantaged, underrepresented minority who is further harmed, marginalised, or burdened by the encoding of the societal bias in a digital form.
As our world is becoming increasingly reliant on digital products for life and for work, let this be your starting point for reflections and conversations on topics of digital ethics, and let it be an inspiration to build in ethical considerations throughout the process of technology product design.