The New Yorker graduated from Vlerick in August 2019, and now works as an account manager with international company, Mini-Circuits – which designs, manufactures and distributes RF and microwave components through 30 locations worldwide.
"Before I got my MBA from Vlerick," says Zeshan, "I could be hesitant about participating, asking questions and suggesting ideas. Now I look at strategic problems with a fresh perspective. I ask the right questions and I know how to challenge and put my ideas forward."
HANDS-ON EXPERIENCE
"Vlerick gives you a unique learning experience. You constantly have opportunities to practise what you learn. For example, the in-company project (ICP).''
"For my ICP, I worked for two months in an industry I had never worked in before – the fertiliser industry. Me and a colleague from Vlerick carried out a marketing analysis. I learned a lot about project management from my colleague – and about EU regulations.''
"Through the whole process – and the self-reflection, which is super-helpful – I came to the realisation that I am a people person and I enjoy helping people work together."
All of this experience and learning, says Zeshan, have given him the skills, confidence and self-knowledge to be more proactive and a more valuable future leader.
FACILITATING COLLABORATION AND UNDERSTANDING
He says: "I'm now working with our learning and development team to help develop a deeper understanding of how new people adapt to the company. I have no background in engineering – so I can explain what the company looks and feels like to a non-engineer. This means we can prepare new colleagues better, because we understand what the company is like to newcomers."
"Everything I have learned at Vlerick makes me comfortable doing this. I have the structure and the tools and processes to give constructive feedback. I follow a lot of the processes and models I learned at Vlerick because they work!''
''I learned a lot from my peers too – and we're still all there for each other. At Vlerick, the atmosphere is completely supportive and this has continued since we graduated. We keep in touch on WhatsApp and we offer each other advice and support.''
AN AMAZING EXPERIENCE – AND A CAREER PATH OPENING UP
"For Americans, it's unusual to go to a European business school. But Vlerick is triple accredited – and more than that, it is a unique place that is special because you learn in such a hands-on, supported way."
"It's also extremely cost effective, especially compared to American business schools. Which is almost unbelievable, given how great the experience is."
"When I started at Vlerick, I wanted more direction in what I should do – and I wanted further international experience to allow me to work internationally. Vlerick has given me all these things and more. I'm now working for an organisation that has operations all over the world – with opportunities to work in different environments. I'm working with a team that supports international customers, and I have the confidence to talk to them about Europe, and about business conditions in different countries.''
"If you're thinking about doing an MBA, I'd say go for it. Go to Vlerick – it's an amazing experience that will give you everything you need to go after the career you want."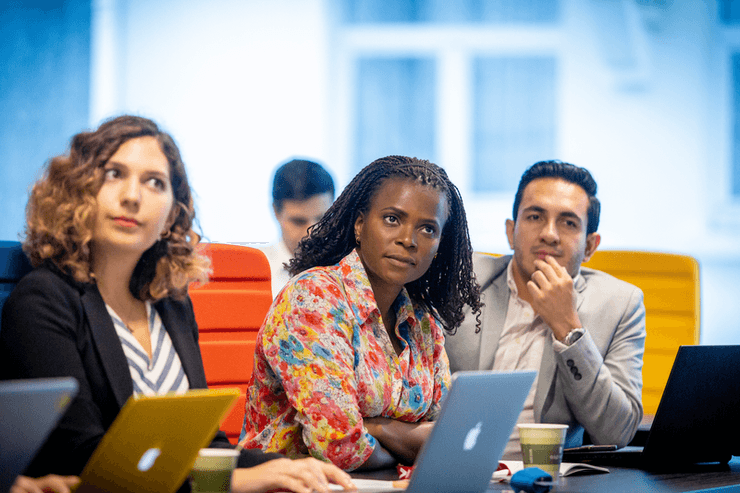 Full-time MBA
Our triple-accredited, 10-month, full-time MBA will change your life and accelerate your career path. Your journey will be hands-on and impactful – living and learning the skills, approaches and connections to become the agile leader top organisations need.